History
Krauss Plastics was established in 1965 by Hans Krauss . He began injection moulding by combining quality and service. Commitment to customer service is our first priority and we take pride in our ability to exceed expectations in terms of product quality, selection and delivery of our products. This commitment to continually improving production methods has made Krauss Plastics a producer of high quality injection moulded parts. Krauss Plastics ensures this by utilizing modern production methods and machinery. Through our extensive supplier base we are able to provide our customers with the product solutions they are looking for.
We have been ISO 9001 certified since 1995.
Canadian Plastics Magazine Article:
http://www.canplastics.com/news/family-molding-business-does-it-their-way/1000164566/
Production Facility
Krauss Plastics has a fully equipped moulding shop using micro-processor controlled machines with complete support equipment. Currently our range of equipment is 80 to 500 tons. Krauss Plastics has the resources to mould a broad range of plastic products.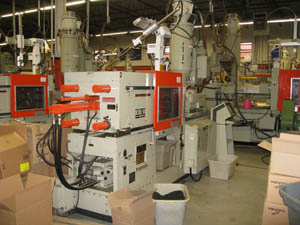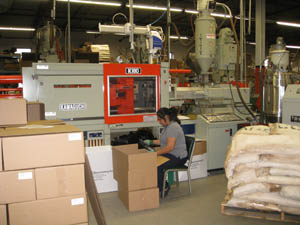 Production Standards & Quality Control
When required statistical process control ensures that our finished products exceed our customer's expectations. Innovation have helped Krauss Plastics maintain this high standard and will ensure their continued success in the future.
ISO 9001 2008 Certificate Click Here