Custom Industrial and Consumer Products
The industrial and consumer segment is defined by a wide selection of injection moulded products for many markets and a variety of requirements that are all within the framework of today's world of aggressive delivery and cost expectations. Krauss Plastics is a "one-stop shop" for your injection moulded plastic parts; with every step of the process we are proactive in developing a successful product.
Krauss Plastics takes a comprehensive approach to ensure complete satisfaction of a customer's individual requirements. At Krauss Plastics we are committed to implementing the complete APQP (Advanced Product Quality Planning) for our customer's ultimate satisfaction.
Quality, Cost, Speed Expectations
Industrial and consumer customers rely on the knowledge and experience of the Krauss Plastics team. Working in a state-of-the-art manufacturing facility, the support teams strive to fully meet customer expectations for quality and process controls, cost parameters and project time lines.
In addition to our North American tooling sources, Krauss Plastics builds plastic injection moulds at our partner shops
in Asia to help customers achieve extra cost savings without sacrificing mould quality or dependability.
Industrial and Consumer Plastic Parts.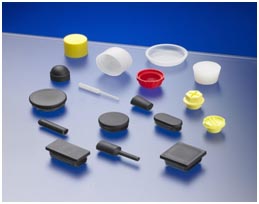 Krauss Plastics has produced plastic injection moulded parts for industrial and consumer applications
with a variety of markets and applications, with part sizes from .1 grams to 3 kgs.
Appliances

Housings
Panels
Trays
Functional Components

Food Handling Equipment

Racks
Shelves
Storage Devices

Industrial Tools

Housings
Brackets
Over Molded parts

Accessories

Organizers
Storage Components
Your plastic part involves a different application? Please contact Krauss Plastics. We'll work with you to get your product the way you want it.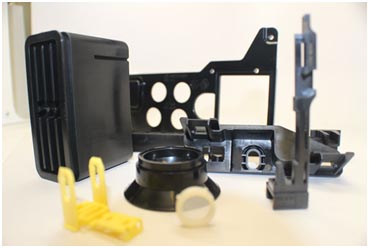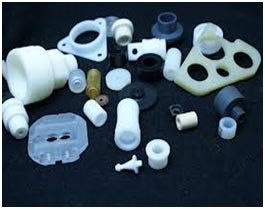 Established in 1965 Krauss Plastics has over 47 years of experience with injection moulding. Through continual investment in new equipment and in the extensive experience of our in–house team (many of our staff have over 25 years of experience in the plastic industry), Krauss Plastics meets the requirements presented by industrial / consumer customers. Krauss Plastics customers are served by a flexible and adaptable approach starting with part design, through the mould design and engineering and  manufacturing process.
Industrial / Consumer Customers of Krauss Plastics benefit from:
Competitive Pricing – by utilizing process optimization; robotics and off shore tooling options.
Consultative Project Management – through dedicated support teams; design assistance; engineering for manufacturable; creative solutions.
Speed to Marke by maximizing manufacturing strategies, state-of-the-art design technology, and inventory management systems.
One-Stop Shopping for design and engineering, Object 3-D prototyping, prototype unit molds, lean manufacturing, variety of moulding processes, value-added secondary operations, and complete turnkey packages.
A strong balance sheet, highlighted by no debt reflects sound financial management and consistent profitability.
Contact Frank Krauss
This e-mail address is being protected from spambots. You need JavaScript enabled to view it