Facilities & Equipment
15 Injection Molding Machine
All machines equipped with Yushin robotic and Dri Air dryers

8 units 80 ton KB Kawaguchi shot size 4.5 oz
tie bar clearance 14.17" X 12.20" min mold 7" to 13"
1 unit 125 ton KB Kawaguchi shot size 8 oz
tie bar clearance 17.12' X 14.76' min mould 7" to 16"
1 unit 140 ton KX Kawaguchi shot size 10.5 oz
tie bar clearance 20.8" X 20.8" min mold 7.89" to 18.5"
1 unit 180 ton KI Kawaguchi shot size 13.5 oz
tie bar clearance 20.07" X 17.35" min mold 11.8" to 21.6"
1 unit 180 ton KX Kawaguchi shot size 11.92 oz
tie bar clearance 22.05" X 22.05" min mold 7.87 " to 20.47"
1 unit 220 ton KX Kawaguchi shot size 16 oz
tie bar clearance 24.02" X 24.02" min mold 9.84" to 22.44"
1 unit 280 ton KM Kawaguchi shot size 29 oz
tie bar clearance 24" X 24" min mold 11.8" to 23.6"
1 unit 500 ton KM Kawaguchi shot size 61 oz
tie bar clearance 32.3" X 32.3" min mold 15.7" to 29.5"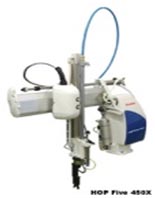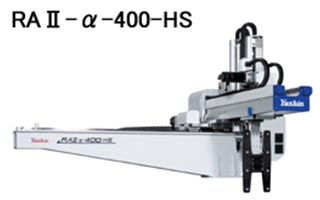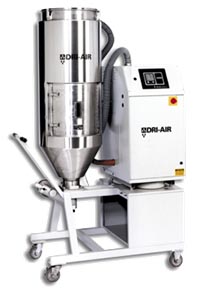 Product and Mold Engineering
Krauss Plastics is completely equipped to develop your product from concept prototype to  production tool.
We welcome the opportunity to design the optimum part for performance, economical cost, and mould ability.
SOLIDWORKS
CADKEY, IGES FILE
CATIA, PRO/Engineer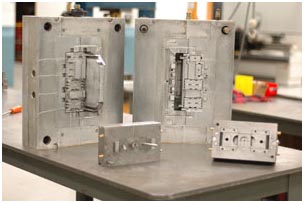 Tool and Die Facilities
Krauss Plastics  has a tool room with experienced toolmakers that does preventive maintenance
and repair for our molds, insuring long life and high-quality products for every run.
Quality Assurance
Krauss Plastics has certifications to ISO 9001 2008 Certificate Click Here.
Our Quality systems is developed to meet our customers requirements.
Our Quality technicians will custom design the correct measuring gauges for your particular product application.
Krauss Plastics is also compliant to ISO 9002 standards. All of the products we manufacture are shipped certified, and are lot traceable.
We use a computerized  system to manage and administer our Quality System.
Plastic Finishing Department
Krauss Plastics offers completely assembled parts using Ultrasonic Welding, Silk screening and hot stamping.